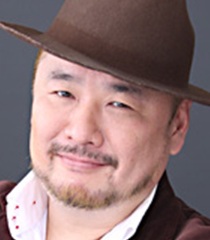 Sōichirō Tanaka (田中 総一郎 Tanaka Souichiro?, born 23 December 1964) is a male Japanese voice actor. He is from Yamanashi, Japan. Soichiro is part of the voice-acting company Office Osawa.
Sonic-Related Roles
Other Notable Roles
Cyborg 009 (young Dr. Gamo Whisky)
Daphne in the Brilliant Blue (Shibasaki Run)
Devil Lady (Tawada)
Glass Fleet: La legende du vent de l'univers (John Fall)
Heat Guy J (Gena)
Musashi Gundoh (Priest Takuan)
Panyo Panyo Di Gi Charat (Uncle)
Rave Master (Belial, La Grace, Tanchimo)
Rockman EXE (Shuuseki Ijuin, CosmoMan, FreezeMan)
Saiyuki (Ryokusho)
Samurai Deeper Kyo (Haira)
Ad blocker interference detected!
Wikia is a free-to-use site that makes money from advertising. We have a modified experience for viewers using ad blockers

Wikia is not accessible if you've made further modifications. Remove the custom ad blocker rule(s) and the page will load as expected.