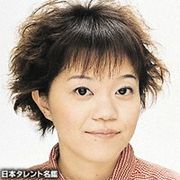 Etsuko Kozakura (小桜 エツ子, Kozakura Etsuko?) is a voice actress for the Japanese version of the Sonic the Hedgehog series as well as in Sonic X. She uses this name rather than her real name, Kumi Domon (土門 久美, Domon Kumi?, née Uchino (内野 久美, Uchino Kumi?)). Nearly all her roles involve Chao.
Credits
Voice acting
Ad blocker interference detected!
Wikia is a free-to-use site that makes money from advertising. We have a modified experience for viewers using ad blockers

Wikia is not accessible if you've made further modifications. Remove the custom ad blocker rule(s) and the page will load as expected.