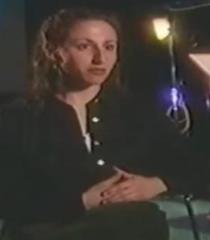 Amy Birnbaum (born 14 April 1975) is a 4Kids voice actress who provided the voices of Helen, Cosmo and Froggy and Charmy Bee in Sonic X. She then voiced Charmy Bee in the games starting from Shadow the Hedgehog before being replaced by Colleen O'Shaughnessey.
Other Roles
She has done many voiceovers for cartoons, mainly dubbing for English versions of anime. Her works can be found in anime dubs such as Pokémon,Yu-Gi-Oh!, Kirby: Right Back at Ya!, Magical DoReMi, and G.I. Joe: Sigma 6. Overall, Birnbaum is best known for voicing Téa Gardner in Yu-Gi-Oh!, and Max in the Pokémon anime.
References
External links
Amy Birnbaum at Wikipedia, the free encyclopedia
Ad blocker interference detected!
Wikia is a free-to-use site that makes money from advertising. We have a modified experience for viewers using ad blockers

Wikia is not accessible if you've made further modifications. Remove the custom ad blocker rule(s) and the page will load as expected.